If you follow me on Twitter or Facebook I am sure you have read any number of posts about Shakeology. You know I think it tastes great, that I have lost weight using it and I am selling it. . When I went to Beachbody Headquarters on June 25, 2011 I was able to see the Shakeology wall.
On this wall is every ingredient that is put into Shakeology to create the delicious shake that takes us only 5 minutes to mix up.There are so many up there and some like Acaci berry, goji berry, and green tea are now names that you hear everywhere, but other names such as Camu-Camu, Reishi Mushroom, or hydrilla are not talked about and can be a little scary because we are unsure of what they do. Well you are not alone, only through research an abundance of reading and documentary viewing did I learn what these ingredients help with. Now I am not saying in starting this adventure I knew all of these ingredient's and their benefits, actually the one I investigated today I just assumed it was a flour that was used to make children's cookies.
Starting with the Proteins and Amino Acids I wanted to share the ingredients so lets kick this off with Amaranth.
Amaranth is a grain that was used by the Aztecs and was recently rediscovered by westerners. Amaranth is not technically a grain but rather a fruit that has a sweet but peppery taste. Since it is a fruit it contains a more complete protein and more of it than traditional grains.
Amaranth is very beneficial if you are cutting down your meat intake because it offers a near-complete protein and is also a rich source of iron, magnesium and calcium more than other grains. This means that it can help combat anemia and osteoporsis. It is also a source of insoluble fiber which has been found to aid in fighting heart disease, certain cancers and digestive -tract conditions.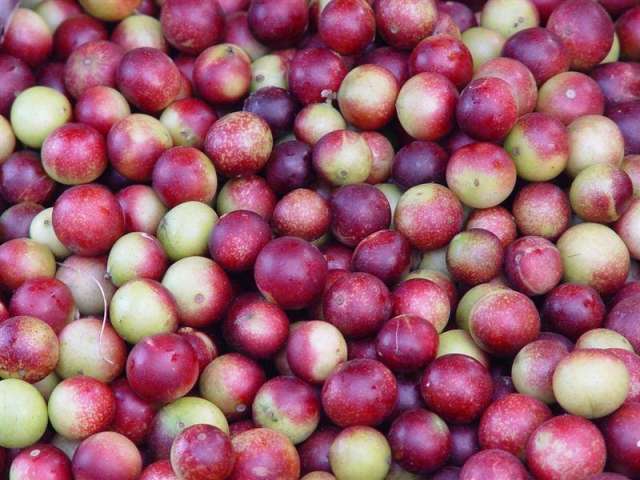 Camu -Camu
Camu -Camu is definietly not something that I have heard much about, but with a little online research I was able to find out that, this is a fruit that is found in the Amazon rainforest and is a deep red or purple in color. It is fast being considered a superfruit because it contains nutrients such as Calcium, Vitamin C, niacin, phosporous, Leucine, serine Iron, flavanols, Riboflavin, valene, thiamin and amino acids.
Some ways that Camu- Camu is said to benefit the body is as an anti-depressant, improves circulation, lowers blood pressure, is an antioxidant, and helps to balance and strengthen the immune system.
These are just two of the ingredients that are found in Shakeology and I am blown away by the amount of nutrition that these have. I will be continuing this post tomorrow with two new ingredients, but if you are interested in a sample in the mean time email me at balancinglifeandlove@gmail.com or find me on Facebook here.
Have a fabulous evening and I will see you tomorrow.